SIGN UP AND GET $25 ON US (FOR ANY CONTEST ENTRY)
Form submitted successfully.
A confirmation email was sent to dannniel.sun@gmail.com
Just be fans.
We've got your back!
24-7 support
If you need anything, we got you.
Secure Payment
Your money is safe! Pay using PayPal or your favorite credit card. Either way, your money is safe and all prizes are protected via Chase Bank escrow.
Season Long, Daily and Weekly Contests
The best game formats, with the easiest to enter contests. No salary caps, no waivers, just you and your fav players.
The Industries Best Prizes
With the FanUp edge; including huge cash prizes, Big Game LVIII VIP experiences, Fanatics memorabilia, and partnerships with LuluLemon, Nike, Adidas, Louis Vuitton and so much more!
Enjoy sports the way they're meant to be, with friends and rival fans.
The days of playing Fantasy Sports by yourself, are over.
THE SAUCE
Do it for TikTok or the Gram, or do it for the cash, the coolest brand prizes (Jordan's, Louis Vuitton, Lululemon, Authentic Jerseys, and rare autographed rookie cards of your fav players), and the ultimate bragging rights. We have the sauce for every fan; whether you keep it casual, or you're hardcore.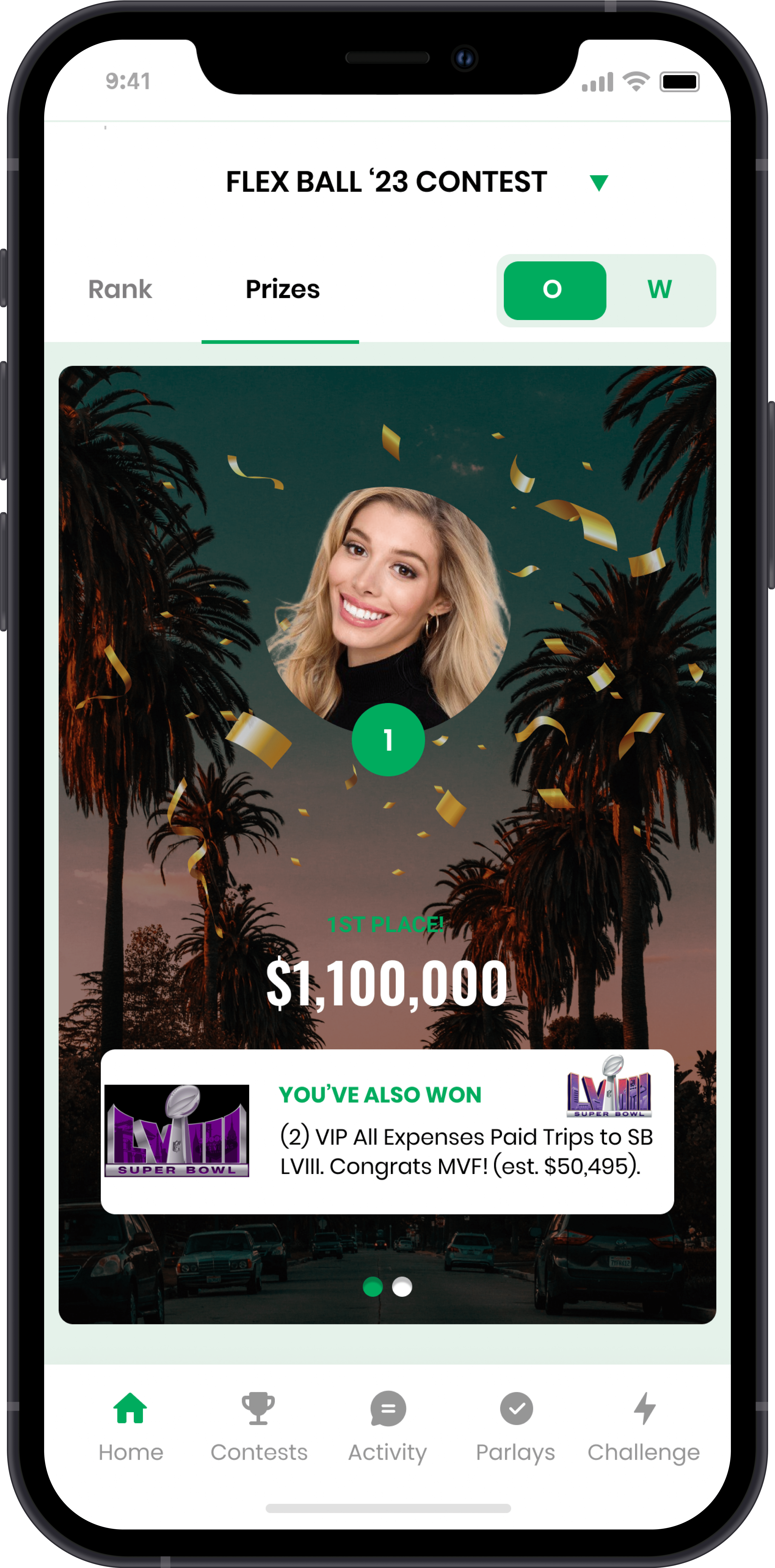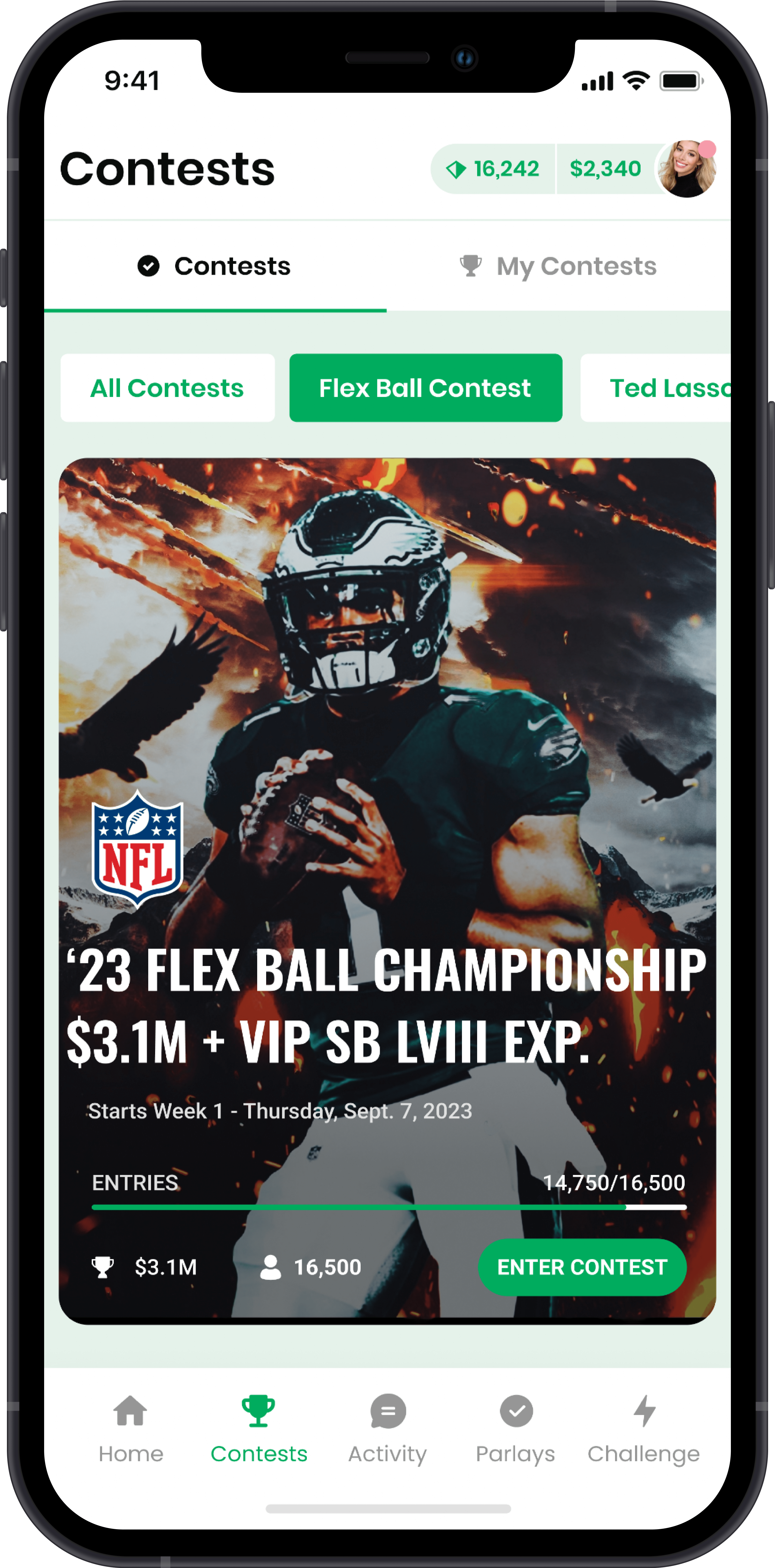 Game Time
No boring salary caps, waivers, or drafts. No 150 entries, or bots. We've simplified everything so you can do what you love to, and just be fans ™. Enter FanUp's free to play or daily and season long fantasy cash contests in less time than it takes to scroll your Tik Tok vids.
Our fun, easy and visual content blends pop-culture and sports for your favorite teams, players, brands and influencers. We've got you covered with our super fun gameplay; one-of-a-kind Flex contests for the NFL, NBA, esports, Ted Lasso, The Bachelor, Love Island, Cricket, F1, NASCAR, Cross Over Contests, Parlays, Challenges and Group Play (squad up with your friends).
GAMIFIED FOR EVERY FAN
Gamified like the PS5. Level up and earn redeemable points with every perfect Parlay, comment, like, and copy of others' picks. Swag out with the freshest badges on the block. We've leveled the playing field empowering every fan to win.